Udaipur is fortunate to possess some of the most beautiful and scenic destinations on Earth, and it would be unfair to not experience this beauty at least once in a lifetime. Thanks to the awe-inspiring array of hotels and resorts, Udaipur is not only ranked among the world's most beautiful cities but also among the finest hotels of Udaipur. This article will help you to book hotels in Udaipur
It is no surprise that Udaipur leaves a lasting impression on everyone with its incomparable beauty and the serenity that permeates the heart of the city. Here is a glimpse into some of the most remarkable hotels of Udaipur and how they have left all guests awestruck.
Jag Niwas, originally constructed in 1746 as a lavish retreat for Maharana Jagat Singh II, has since been transformed into the renowned Taj Lake Palace. Boasting 83 opulent rooms, the Taj Lake Palace has served as the backdrop for numerous movies and TV shows, including Octopussy. Located in the heart of Lake Pichola, the palace offers a breathtaking view of the surrounding mountain ranges. To fully appreciate its grandeur, a visit is a must!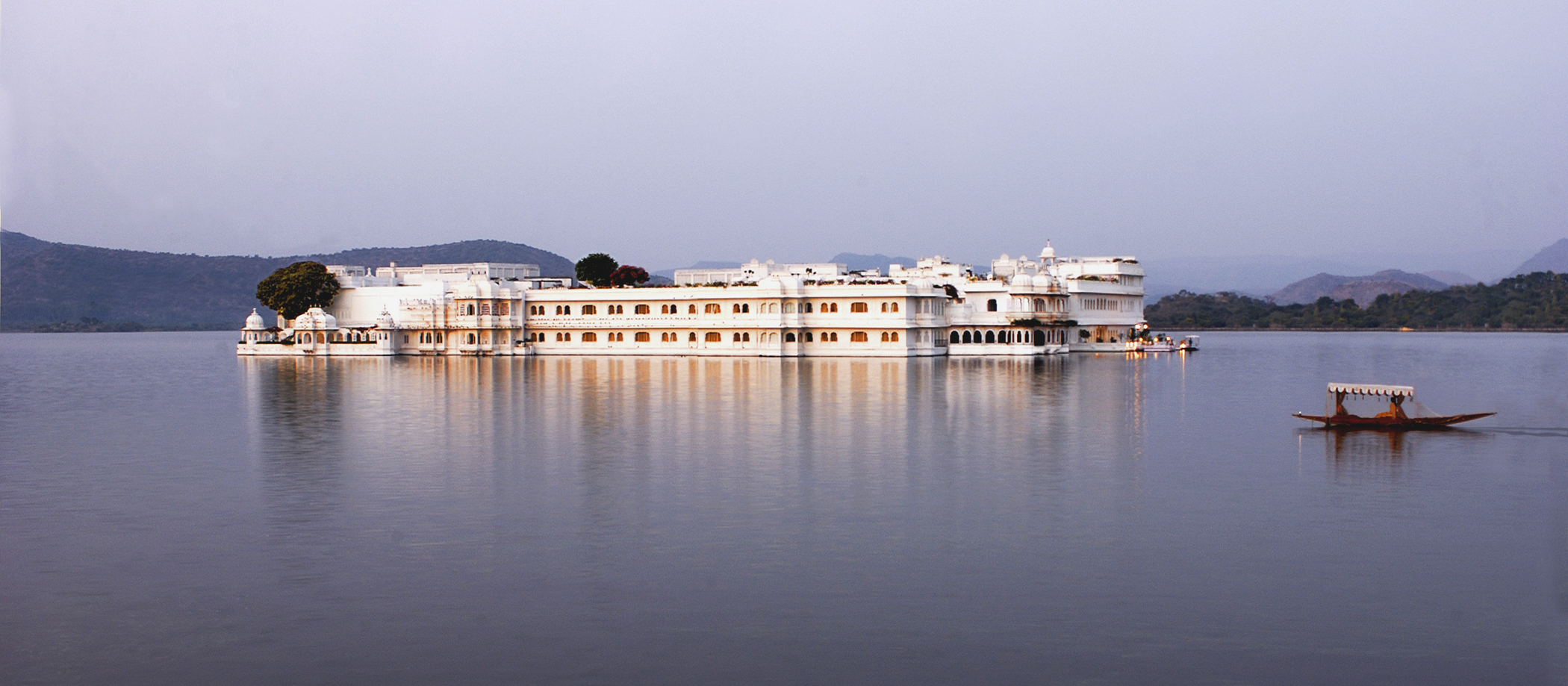 The splendid Udaivilas is situated on the shore of Lake Pichola, and is renowned for its exceptional service and stunning aesthetic. This luxurious hotel has been honored with numerous awards, including being ranked as the #1 hotel in the world by esteemed publications such as TripAdvisor (2014). The Outlook Traveller (2015), and Travel + Leisure (2015 and 2016). It gained even more popularity after being featured in the film "Yeh Jawani Hai Deewani". The hotel occupies a vast 50-acre property adorned with verdant gardens and interconnected domes, and must be seen in person to be fully appreciated.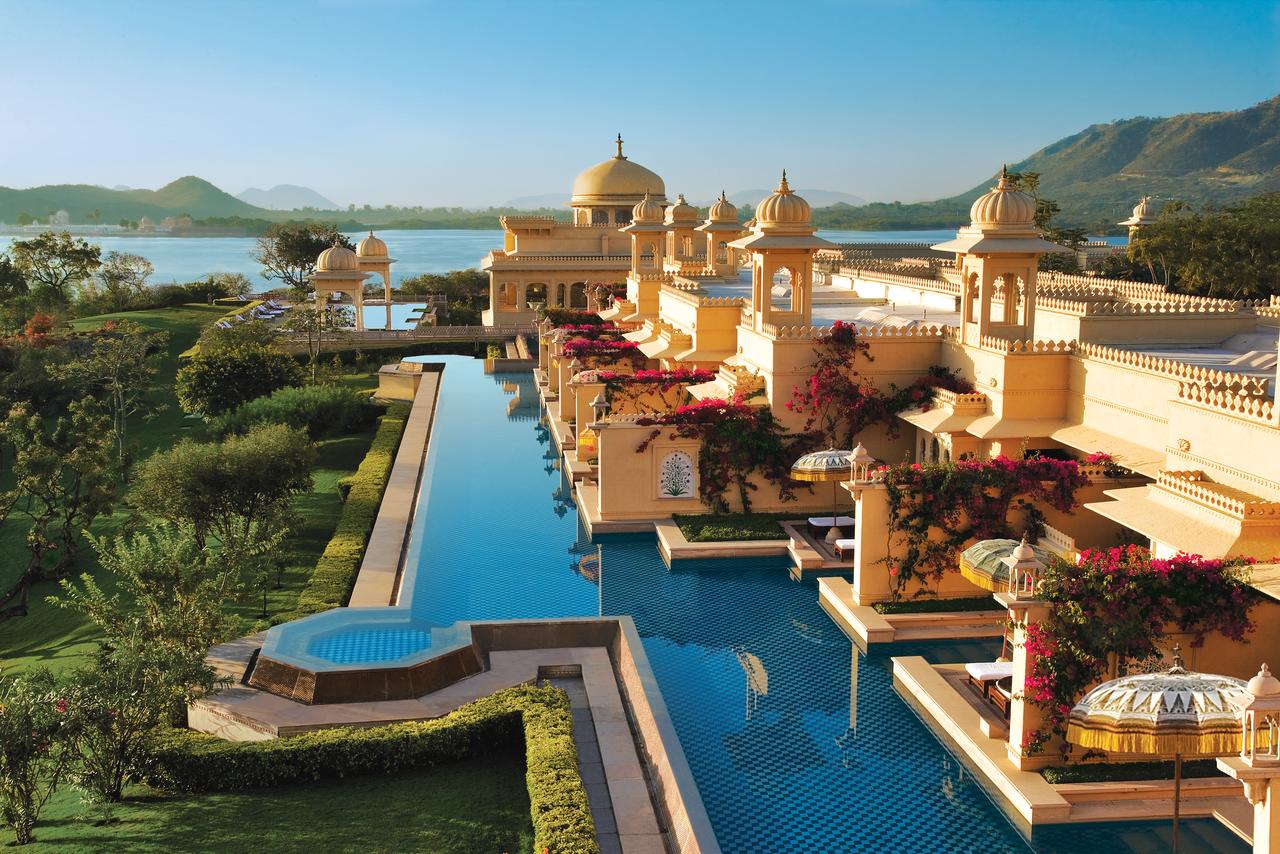 The Leela Palace, a modern palace hotel located on the banks of Lake Pichola, boasts stunning intricate design and serene views. With 80 luxurious rooms that cater to every aspect of beauty, it has become a popular destination wedding spot for people from all over. Take in the breathtaking beauty of the lake from the comfort of the hotel.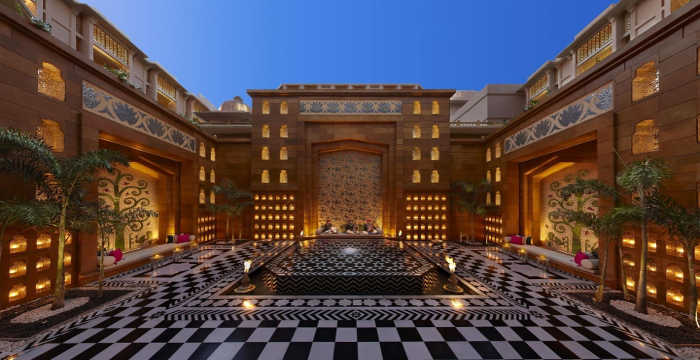 Trident, encompassing 43 acres of vast lawns and unparalleled serenity, presents 137 stunning rooms and 4 suites that exude exceptional hospitality. The multi-cuisine restaurant offers an extensive range of delectable dishes. Immerse yourself in the embrace of nature here.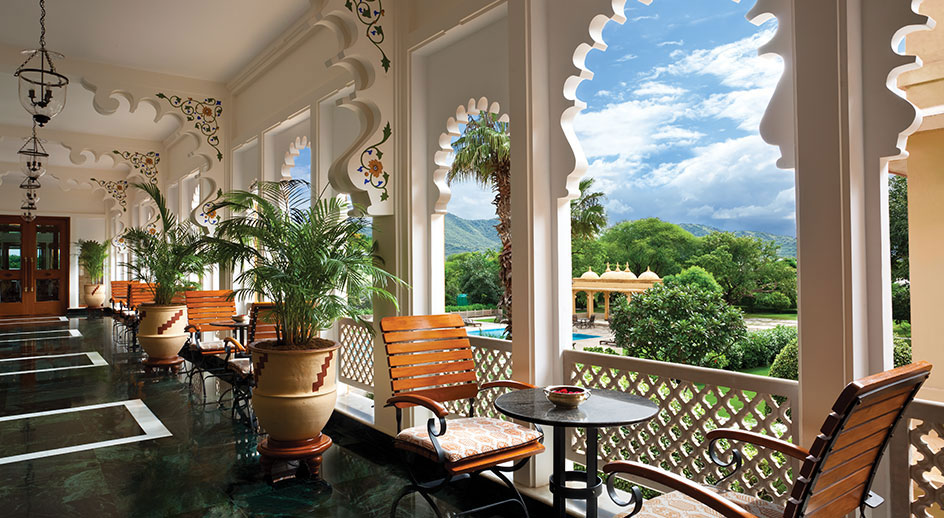 The Radisson Blu, situated by Lake Fateh Sagar, boasts stunning architecture and an impressive presence. Offering 245 generously sized rooms and restaurants serving delectable pan-Asian cuisine, it's no wonder that the Radisson is a top pick among global travelers. The hotel's breathtaking illumination at night is a sight to behold, making it a truly exquisite experience.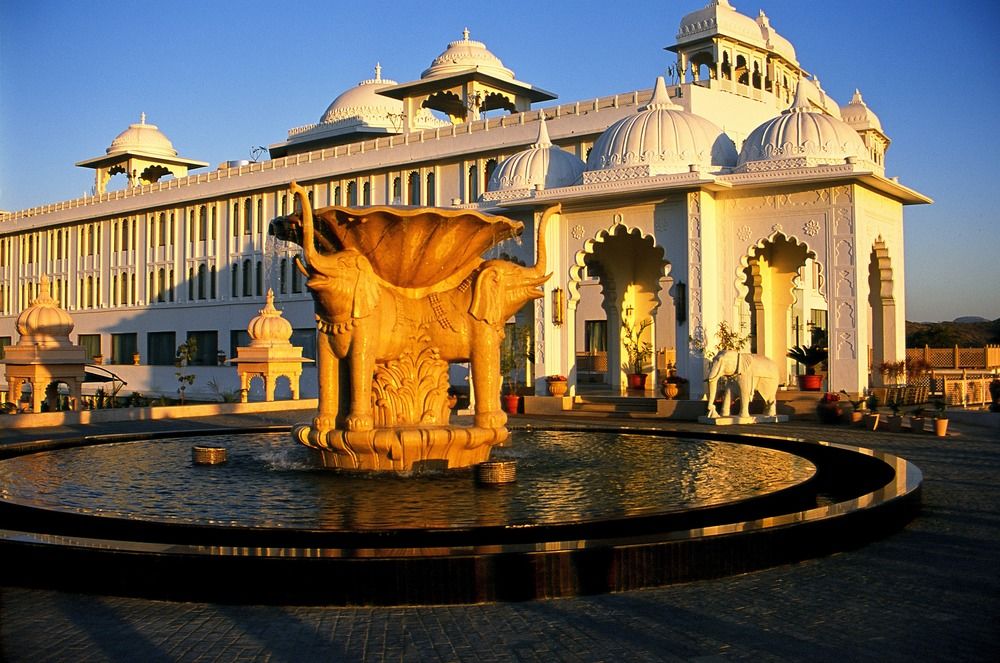 If you are planning a trip to Udaipur, finding the perfect hotel can be a daunting task. But, worry not! Contact us and we will help you book the hotels of Udaipur that meet your requirements and budget. With a wide network of hotel booking in Udaipur, we provide our customers with various options to choose from. Our team of experts will assist you throughout the booking process and ensure that you have a comfortable and hassle-free stay in Udaipur. Get In Touch to book your hotel in Udaipur!